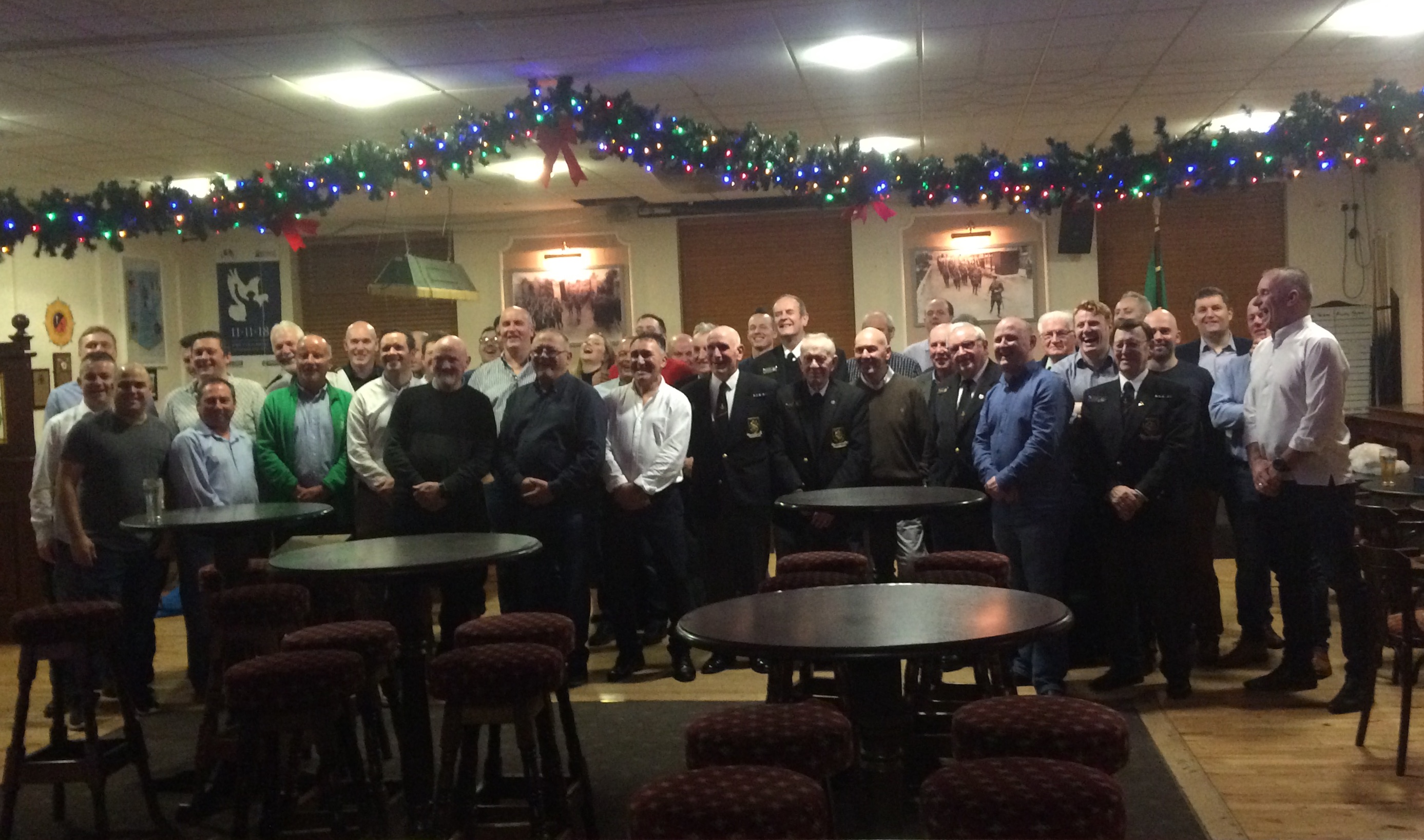 Hi Gents
There was a very large turnout for the retirement function for Chief Petty Officer (CPO) Paul (Zippy) Nolan last night in Cathal Brugha Barracks in Dublin. Those attending were Ex Cadre Staff / two Ex Group Officers, serving Cadre staff some of whom came up from Waterford,, a large number on Irish Naval Association Members, Serving members of the Naval Reserve along with a lot of Ex Slua Muiri members There was couple of presentations on the night ,one from the NR presented by SCPO Aidan Hayes,one from Waterford and one from the Cadre Staff. The acting CO of the Dublin Company Lt Martin Durkin of the NR was also in a attendance and said a nice few words about Zip. He invited the INA up next Tuesday Night for few drinks in the Men's Mess the NR will be breaking up on the night for Christmas. There was a lot of finger food ,plenty of chric and catching up on stories pass with some great friends
A great night was had by all.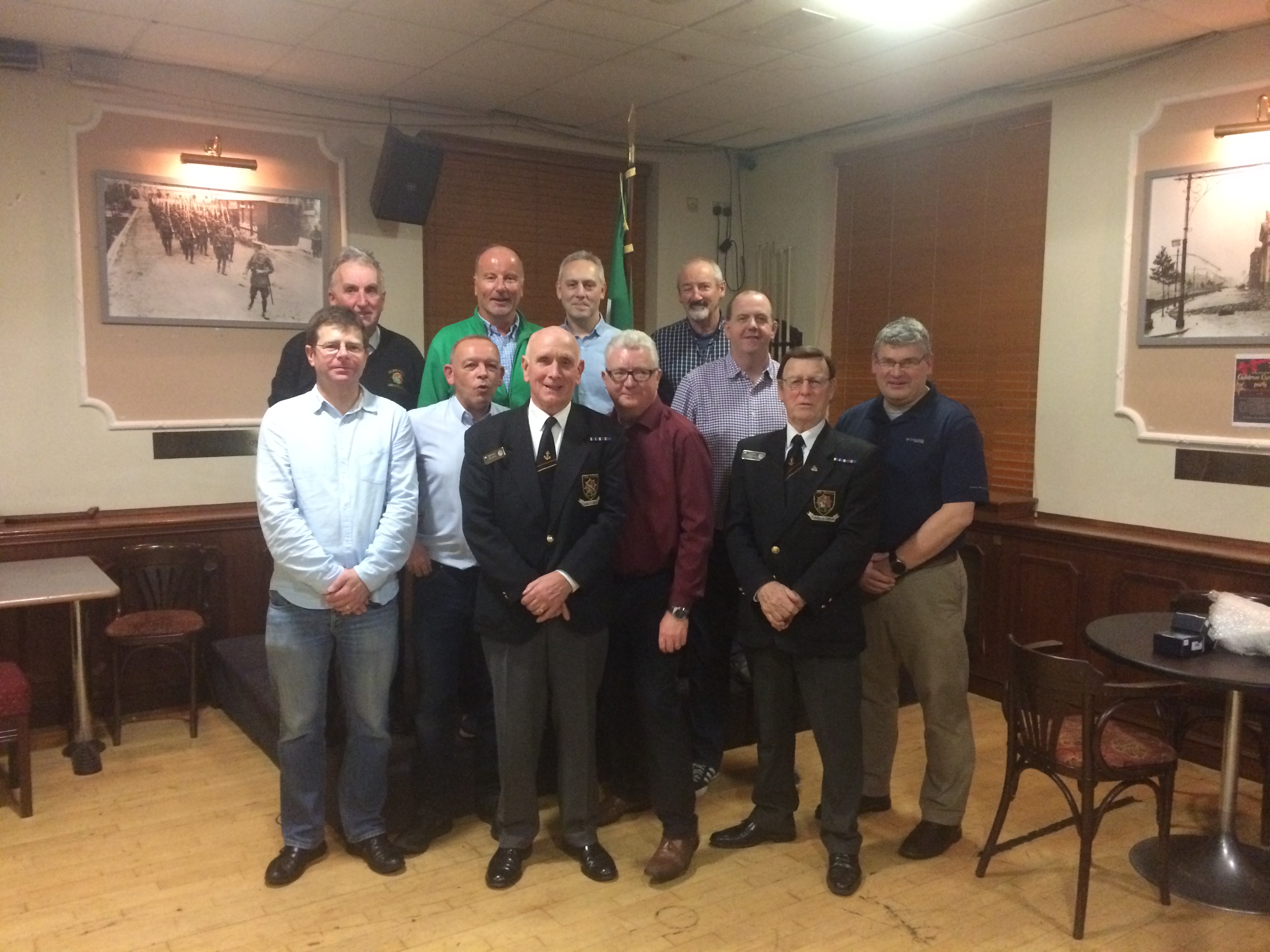 Members and Former Members of No 2 Coy An Slua Muiri
L/R Back row, Mick Johnson, Padraig Breannacht, Graham Matthews, Liam DeRenzy Eoin Colgan
Front Row, Keith White, Conor Smyth, Bryan Gildea, Greg Whelan, Terry Cummins
PS Zip was very happy on the night as Man United beat their old rivals Man City.
Is Mise ,le Meas.
Bryan Gildea.
President of the Irish Naval Association