We honour our deceased relatives on the Square in Fort Camden at 1100hrs Sunday 11th November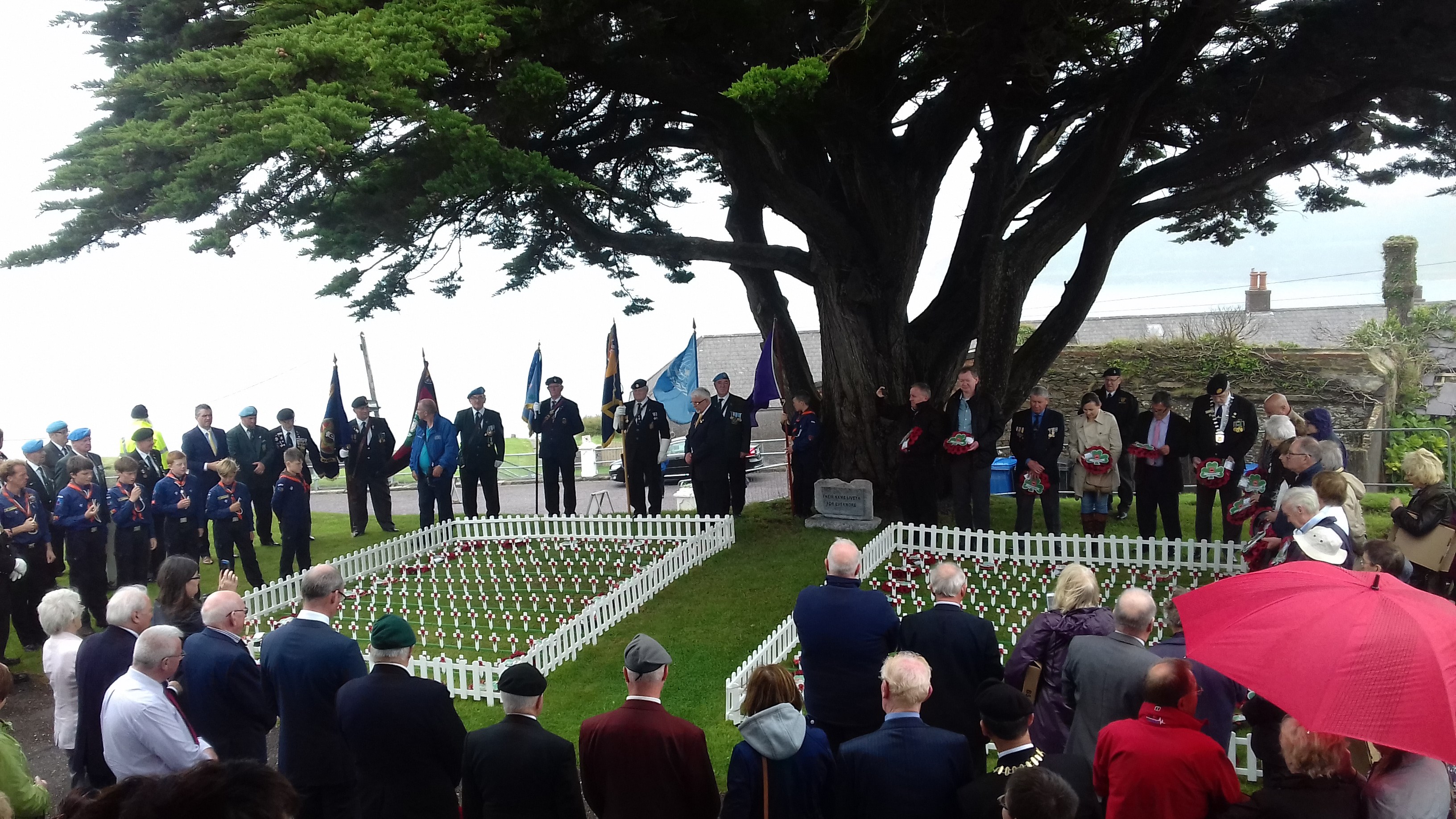 The Memorial Garden at Fort Camden
Following Germany signing the Surrender in 1918 it was agreed that at exactly 1100hrs on the 11th day of the 11th Month the Guns would fall silent ending WW1 exactly 100 Years ago this November
Over 200,000 Irish participated in the War and 30,300 is recorded by the Commonwealth War Commission but it is estimated that over 47,000 Irish Died others serving in others Allied Armies, Australian, Canadian and USA
We have many members in our Association who lost relatives during the Great War "The War to end all Wars" and as you can see from the links below we have honoured and participated on many occassions at home and abroad.
A special ceremony at exactly the Hour WW1 ended will be held at the Memorial Garden at Fort Camden where many Irish marched off to War. This is organised by the Irish Naval Association to honour all who died in WW1.
The Fort Camden Committee have agreed it is an exacellent idea and support our efforts, in particulare the relatives of our members who died in WW1. I know there are other organisations who will look to participate and all would be welcome
There are many things we will do on the Sunday to make it a memorable Day, everyone in attendance who lost relatives in the War will have an opportunity to place a cross in the memorial Garden to honour the relative, and his name and a short detail of his death will be read while the cross is placed in the Garden. As this is the 100th Anniversary of the ending of WW1 I would presume it will be the last major ceremony to be held.
At approx 1200hrs following the commemoration ceremony our Naval Chaplain Fr. Des Campion will conduct a religious service which if the local Vicar is also available it will be an ecumenical service

To end the Day on Sunday 11th November at 2000hrs we will host a Black Tie Dinner in the Carrigaline Court Hotel, Music provided courtesy of the Carrigaline Court Hotel.