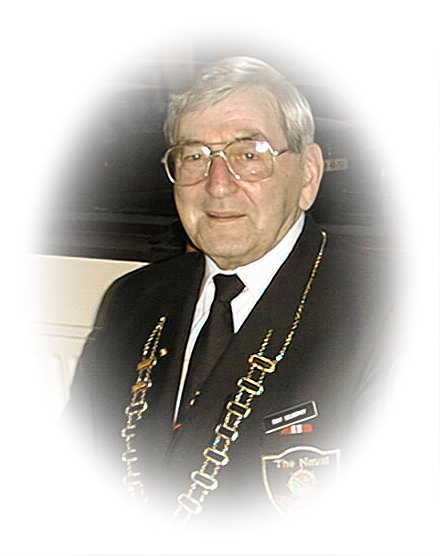 Ray Murphy (President 1998-2000)

All I take with me as I leave is your love,
and the millions of memories of all that we have shared.
So I truly enter my new life as a millionaire.

Fear not nor grieve at my departure, you whom I have loved so much,
for my roots and yours are forever intertwined.
It was the wish of our late President, Ray Murphy that when he passed away his ashes would be scattered on the waters of Cork Harbour, which he loved so well since he served with the Marine Service during the Emergency years 1940-1946. So on a beautiful Saturday morning (March 2nd 2002), 88 members of our association accompanied Ray's wife Monica and their extended family on board the Department of Defence launch, 'David F' for the ceremony.

The boat left Haulbowline Naval Base at 10.30 Hours and sailed out to the outer limits of the Harbour, Roches Point, to take in the scenery of this fantastic beauty spot. The ceremony was performed by the Chaplain to The Naval Service and to The Naval Association, Fr. Des. Campion.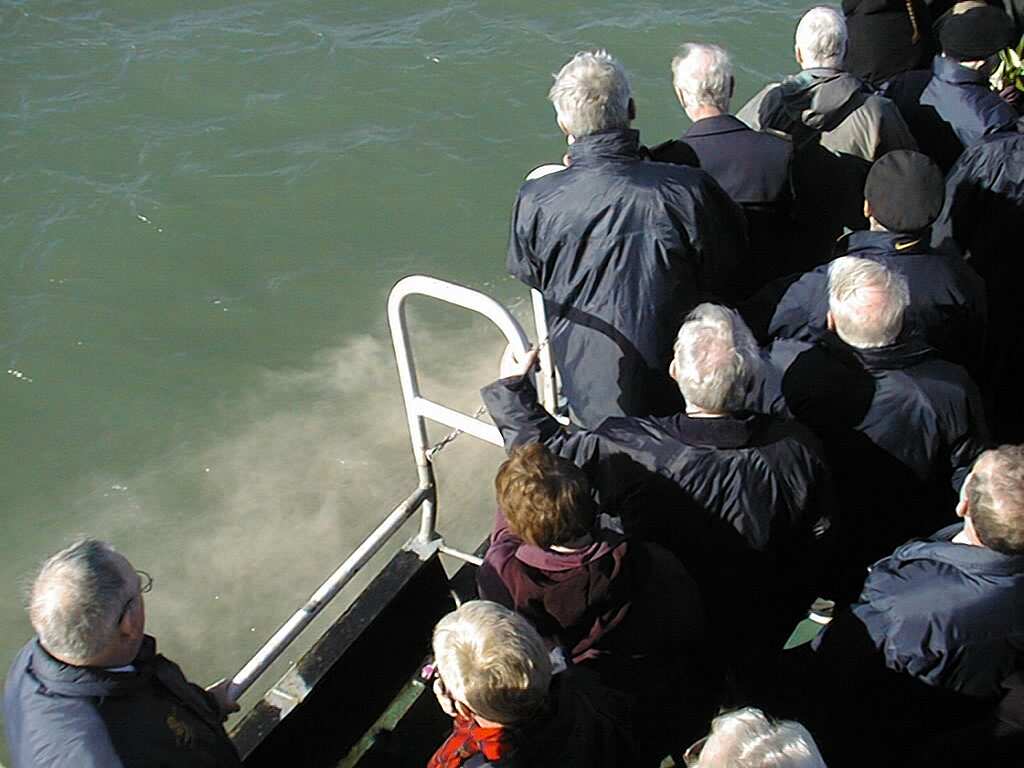 Commencing with a prayer by the Chaplain and the singing of 'Whispering Hope', a great favourite of Ray and Monica's. We all had heard it rendered by Ray in his fine baritone and joined by Monica in her equally lovely voice. Following the singing Piaras O'Connor, who had been one of Ray's best friends since they served together 60 years ago, delivered a very emotional homily to his old pal. Fr. Campion then invited Monica to step forward and from the stern of the 'David F' scatter Ray's ashes on the sea, as the vessel made its gentle passage through the calm waters. All of the ladies on board scattered flowers after the ashes and it was a lovely sight to see so many flowers flowing in the wake of the vessel. It was indeed a very moving ceremony. Fr. Campion then invited Ray and Monica's son Brian, to say the final words to the gathering on board before the vessel came about and headed back to port.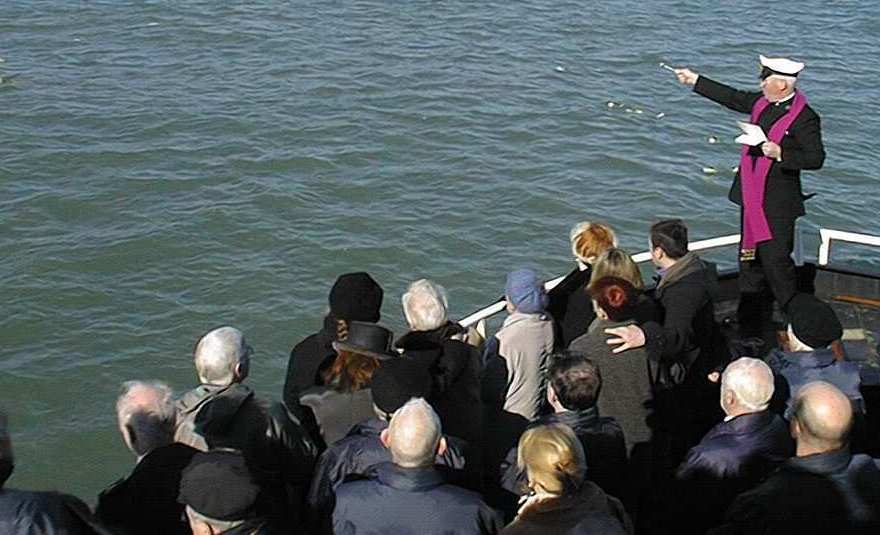 We are most grateful to the Flag Officer Commanding The Naval Service and all the Personnel of the Naval Base who contributed to the success of the morning.

Ar dheis De go raibh a anam