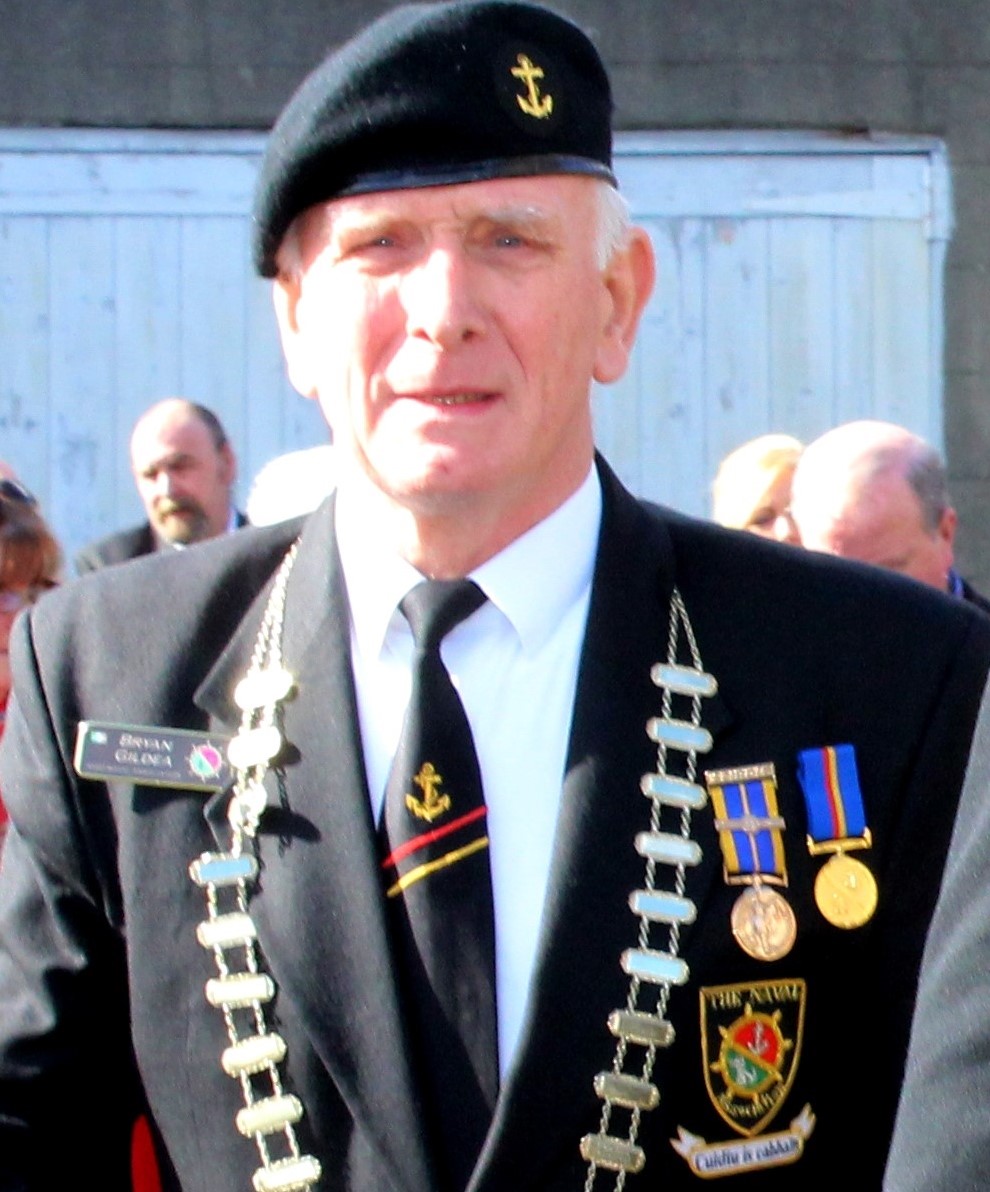 Bryan Gildea
President Irish Naval Association
This is my report Michael Quinn DSM Commemoration in Drogheda,
Sunday 29th January 2019
A large group of Ex Vets paraded in Drogheda yesterday to Commemorate the tragic drowning of L/S Michael Quinn DSM The Parade was held in fine but cold conditions at the Comte plaque that was unveiled by our President Michael D Higgins. There were two Wreaths Laid on the day one in the shape of a Anchor laid by the President of the ONE Drogheda and one by myself on behalf of the INA .The following were in attendance Jim Faye and colleagues from the ONE ( Jim brought along a PA system that he had a recording of the Last Post / Reveille and our National Anthem on) John Joyce representing the UN Vets ,Erskine Childers Branch of the ONE, Royal Navy Association, some of the family of Michael Quinn, and of course the Irish Naval Association.
Apologies were received from Paul Kellett DSM.
I would like to thank the following for their assistance on the day. Color Party Peter Durnin and Alan Ryan.
Parade Commander Michael Moore.
MC Sean Brennan
The Chairman of the Dublin Branch of the INA Brian Farrell who was also presented with a framed history of the tragedy by the Chairman of the ONE Drogheda Mr Jim Faye.
This was the 29th Anniversary of the tragedy.
Bryan Gildea President.
See:-Drogheda commemoration ceremony 2019