The Annual Mass for deceased Members of the Michael Quinn Branch Dublin Irish Naval Association (INA)
took place on Sunday the 31/3/2019 in Cathal Brugha Barracks.

the Chief Celebrant was Fr Des Campion Chaplin to the Navy assisted by Deacon Jimmy Fennell.

The following dignitaries were in attendance representing the different Organization / Associations.
Lt Colm Fox represented Flag Officer Commanding Irish Navy,
Comdt Alan Rath represented the CO Cathal Brugha,
Col Darren Doherty UK Embassy,
Lt Col Andrew Martin US Embassy,
Mr Simon Mamouney Australian Embassy,
Diago E Sadofschi Deputy Head of Mission Argentinian,Embassy,
Mr Lionel Paradisi- Coulouma, Deputy Head of Mission French Embassy,
Mr. Ollie O Connor ONE Headquarters,
Mr.Sean Kavanagh ONE G Crosbie,
Mr. Noel Murphy,ONE R Casement,
Mr. Conor Galvin ONE Erskine Childers,
Civil Defence Jim McConnell,
Royal NA Paul Stephenson,
UN Vets John Joyce,
Maritime Inst Richard McCormick,
Carabiniere Ass Franesco Morelli.
The families of all our deceased Members were also invited and asked to light a candle for their loved ones. It was nice to see so many of Michael Quinns (DSM) family in Attendance.The first candle lit was for Michael Quinn,then Candles were lit for the following
Army ,
Navy,
Air Corps,
INA Branches in Waterford
INA Cork,
INA Limerick.
All our Branches were represented at our Mass.

After the Mass all personnel in uniform fell in and the Colour Party were marched on. There were two Wreaths Laid one by the President of the INA and one by Col Darren Doherty UK Embassy.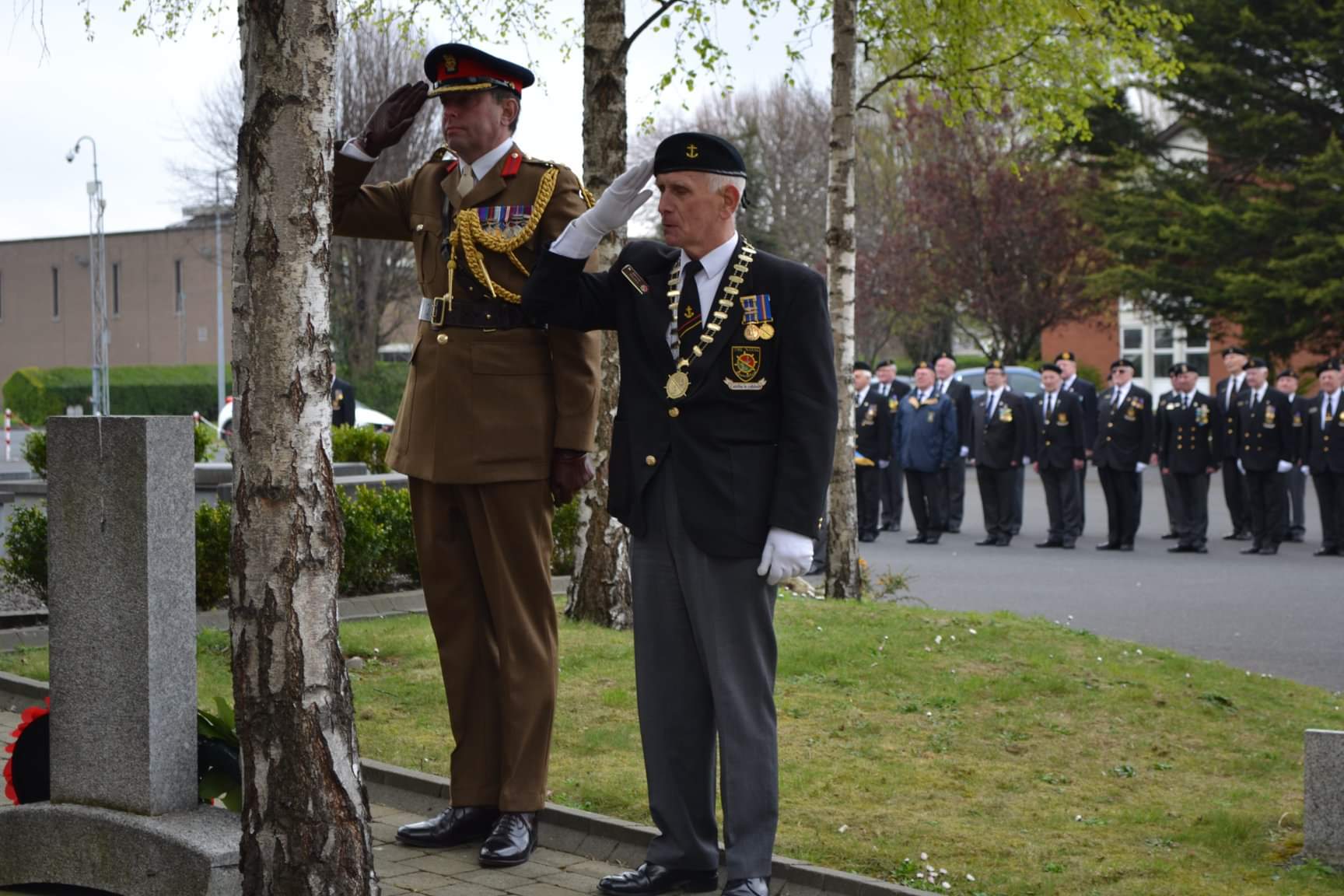 Col. Darren Doherty and Bryan lay wreaths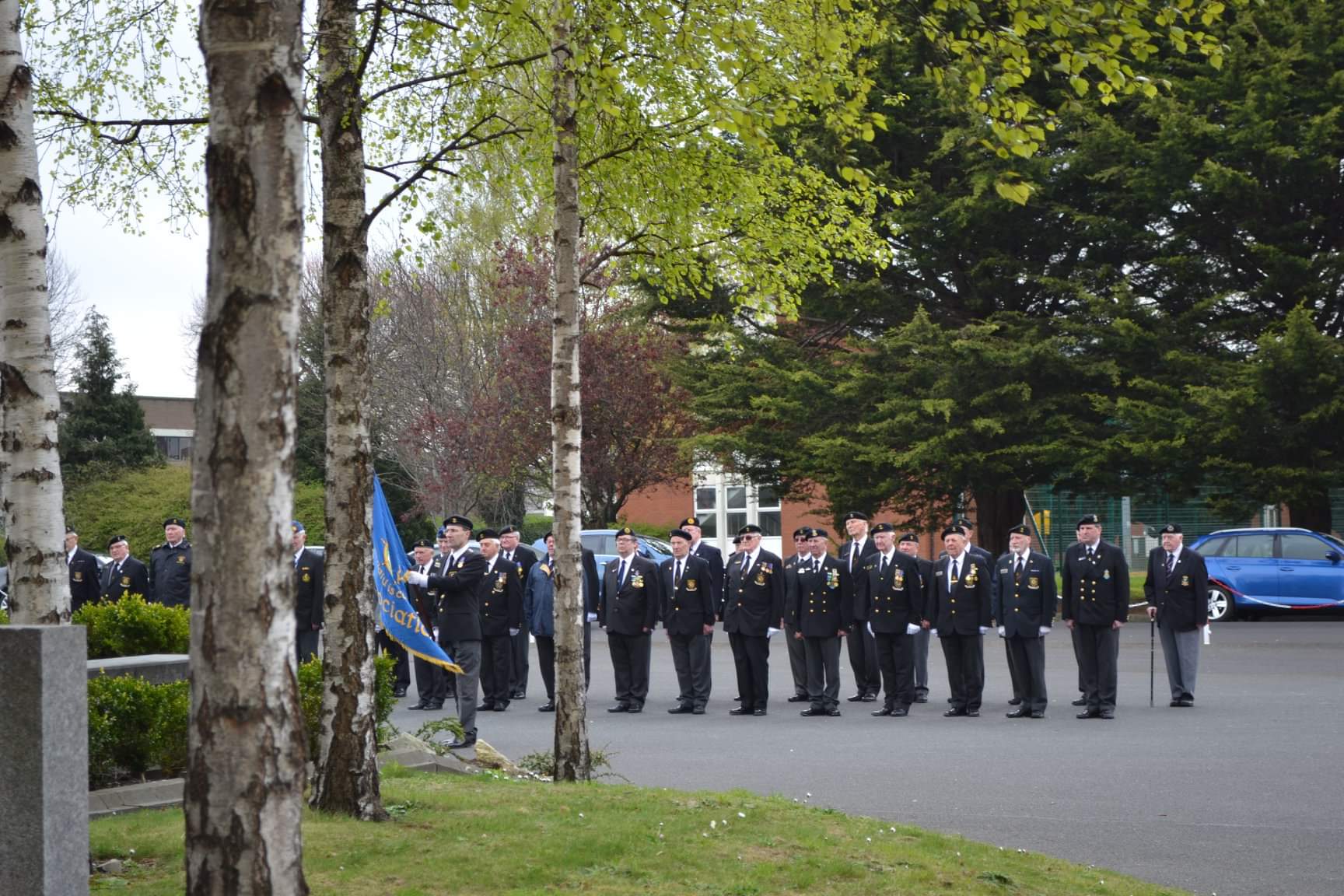 All attendees were then invited over to the Men's Club for finger food which there was a abundance of.
Nevile Brennan( Dublin) and Tony O Halloran (Waterford) presented two cheques to Ollie O Connor CEO ONE Headquarters for Bru Na Bhfiann .
I would like to thank the following for the excellent work on the day and the preparations prior to the Mass. The Dublin Branch Committee, Social Committee. and the Choir, well done to one and all you are a credit to the Irish Naval Association
Bryan Gildea
President of the Irish Navy Association.