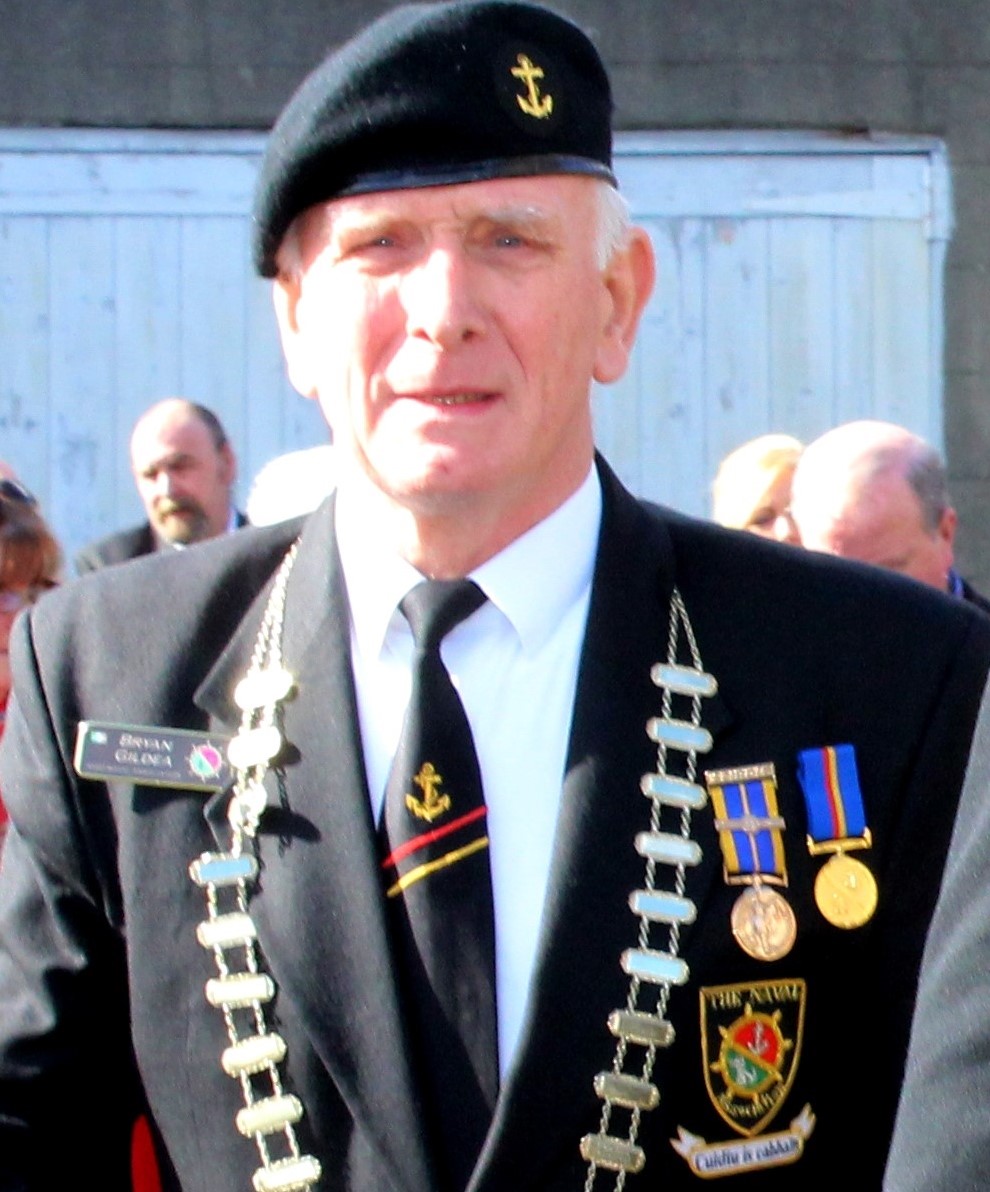 Irish Naval Association President Bryan Gildea report on AGM Saturday 24th March and our Annual Mass for the deceased members of the L/S Michael Quinn DSM Branch.
24/3/18 National Executive Meeting in Cathal Brugha Barracks The meeting was well attended with all the officers present and delegates from Cork ,Dublin and Limerick along with observers, Limerick were well represented with a large number of members attending. We had the annual reports from the President, Secretary, Treasurer. The treasurer Mr Terry Cummins reported that on the renewal date for our the Annual Insurance, we have a more competitive quote with a saving of Approx €500
The Clothing Officer Mr Gerry Mulligan reported that we have no Plaques and is trying source a supplier to supply small numbers. Our Vice President Mr Andy MacSharry passed around a template of a Certificate that could be used until we get Plaques . Under any other business we had fourteen points that Limerick submitted last year that they wanted clarification on which has still not been resolved it was decided to hold a special NEC meeting in June to resolve the outstanding issues.
25/3/18 Annual Mass for Deceased Members held in Cathal Brugh Barracks.
Our Chaplain Fr Des Campion was not available but the Chaplain attached to CB Fr.David was available assisted by our very own Deacon Jimmy Fennel who is a member of the INA. Our National PRO Mr Terry Cummins called out the names of our deceased members and members of the family's brought up a candle to the Alter. Our Branch is named after L/S Michael Quinn and the first candle lit and placed on our window was in memory of L/S Quinn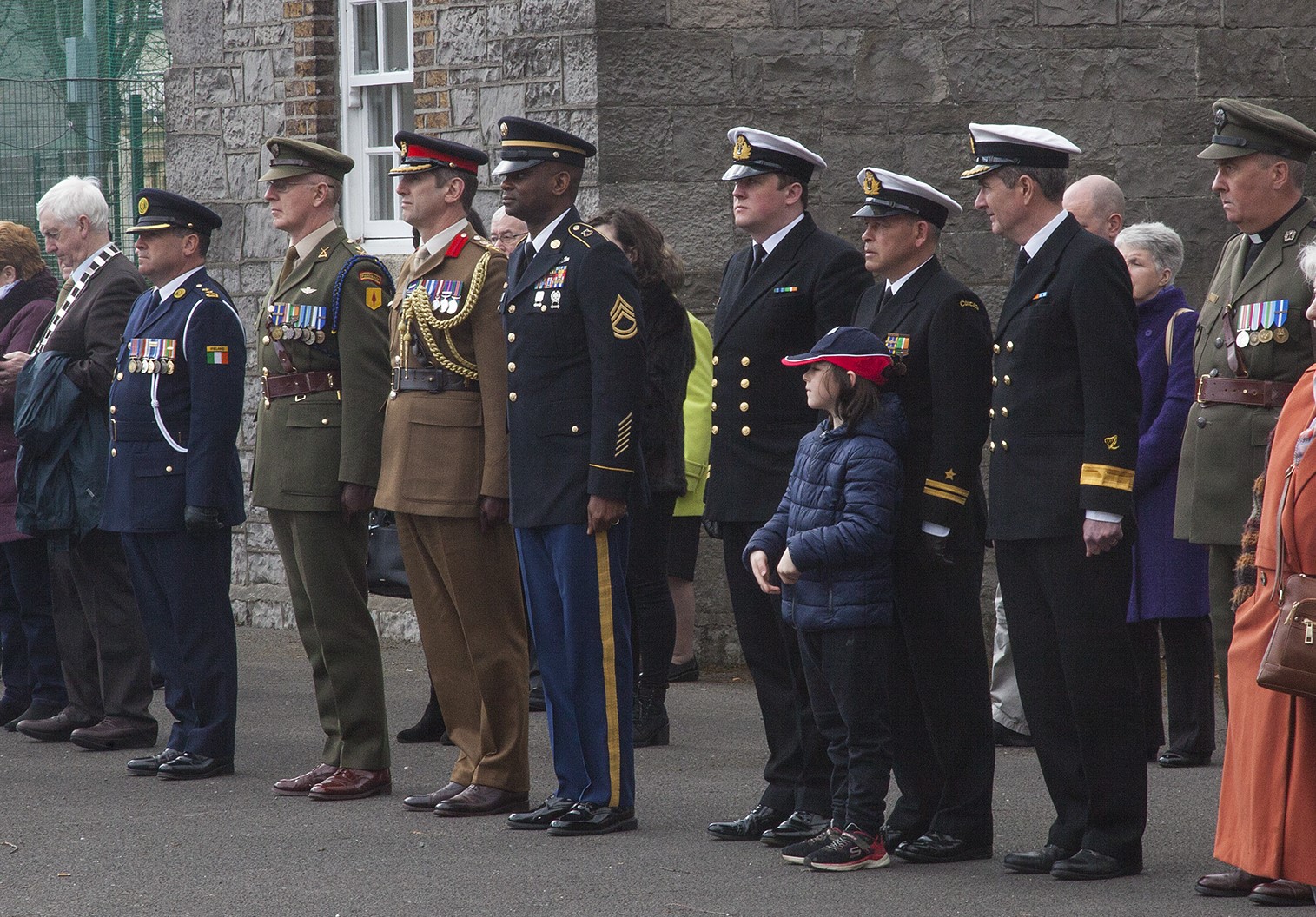 The following were in attendance the CO of the Barracks Lt Col Ray Murphy , Lt Niall McCarthy representing the Flag Officer, Lt Conor Smyth representing the naval Reserve also the British Military Attach Col. Max. Walker, USA Military was represented by a Sargent from the USA Embassy, Mr Simon Manmourey Australian Embassy. The Irish Coast Guard was represented by Mr Eugune Cloonan Civil Defence Royal Navy Association, The ONE was well represented ,Also in attendance were members of the INA from Waterford ,Cork and Limerick. There was a large turnout of families of deceased members which is always good to see.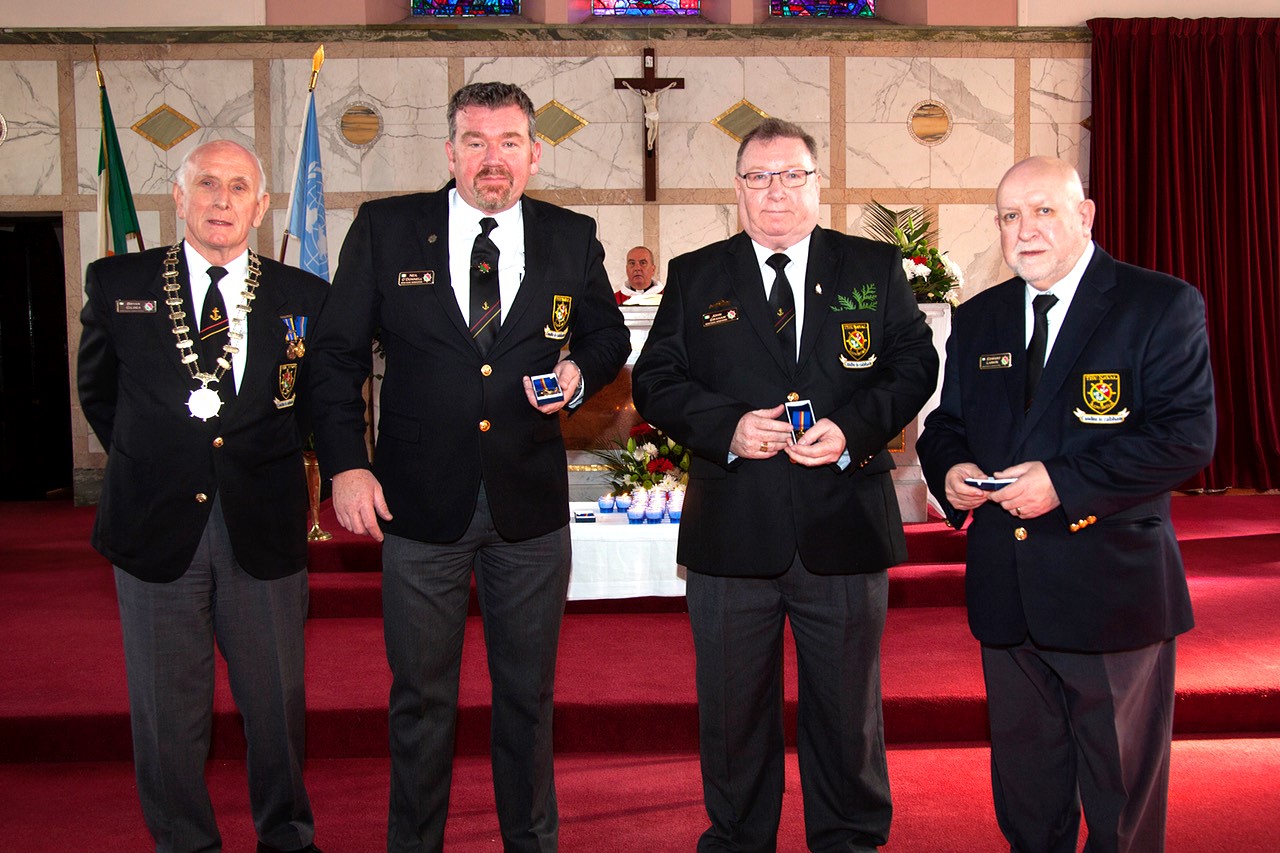 Service Medals were presented to the following Mr Neil O Donnell, Mr John Graham and Mr Edward Larkin.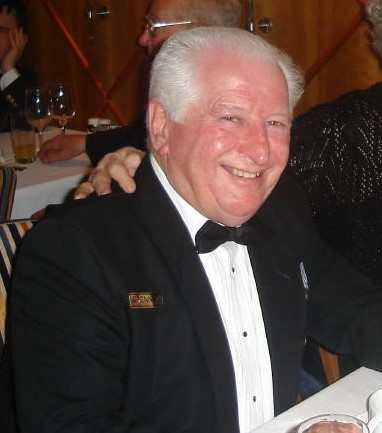 Neville Brennan with Stephen Murray and Brian Herron
I also presented two special awards to a Taxi man and a Fire Man who came to the assistance of Neville Brennan who is a member of the INA and was in a very serious car crash and the quick action of the Taxi Man and the Ambulance Man saved Neville's Life.
Neville carries out a collection at our monthly meetings for Bru na Bhfiann the House in Nrt King St that caters for Ex Military Personnel, our Treasurer Mr Kieran Connors presented a cheque to Mr Ollie O Connor the Chief Executive of the ONE for the amount of 500E which was collected during the year. After the mass all our members fell in and the Colours were paraded I laid a wreath at our Memorial Stone outside the Church for our deceased members..We then retired to the Men's Club where we had Tea / Coffee sandwiches and plenty of finger food. I made a presentation of a bouquet of flowers to Mrs Martha O Neill who was our Organist on the day.
I would like to thank the following for organizing the Mass the Social Committee led by Mrs Bernie Mc Guirk, the Dublin Branch Officers led by our Chairman Brian Farrell our Nat Sec Mr Declan Pendred our Nat Pro Mr Terry Cummins our readers Mr Sean Brennan, Mr Paudy Mc Caughey and all our members who turned up on the day. Thanks to one and all.
Bryan Gildea.
President of the INA