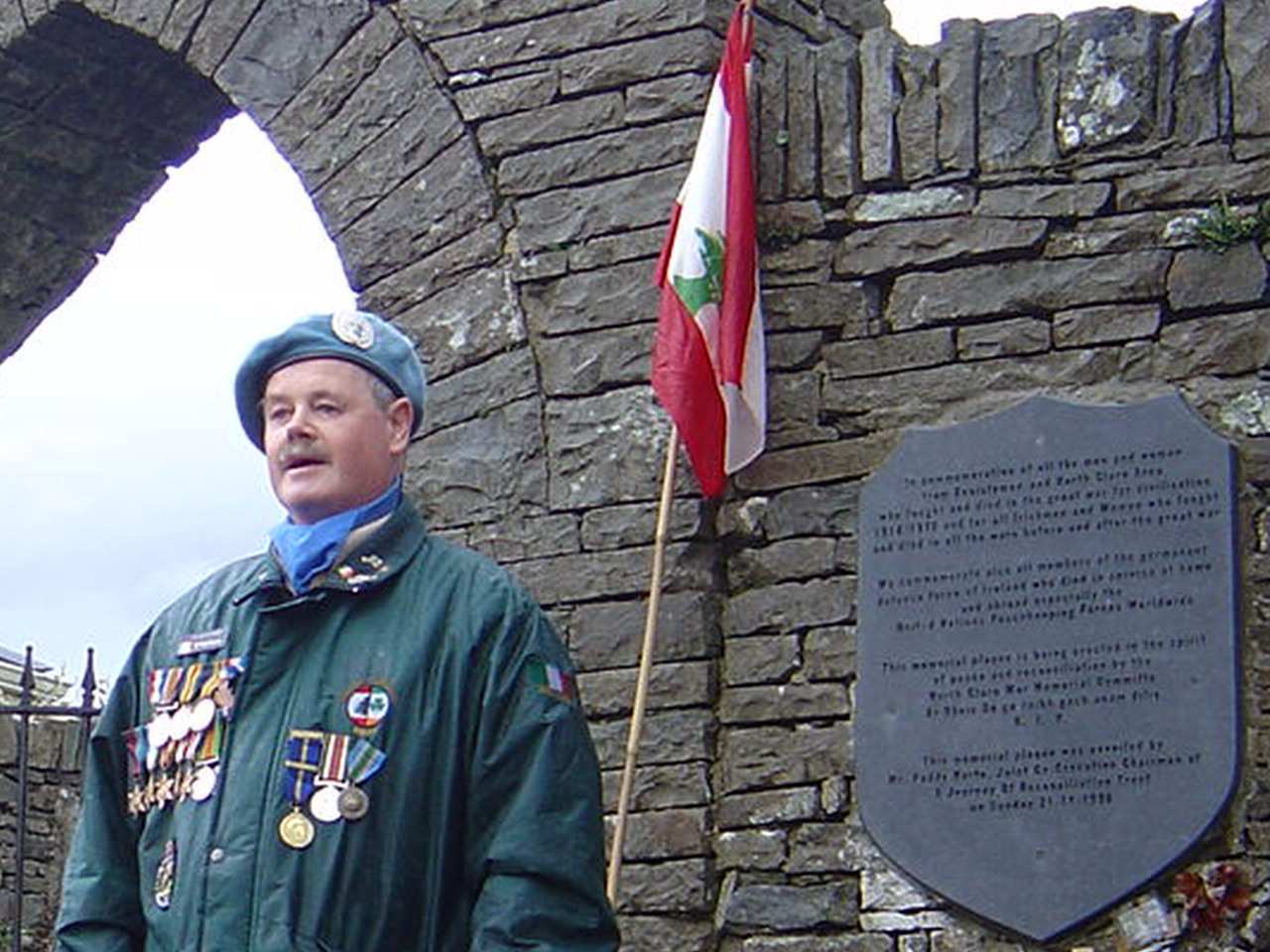 Gerard O'Halloran welcoming members of the Irish Naval Association, UN Vets, O.N.E,
Royal British Legion, the Australian representative, the USA legion and general public.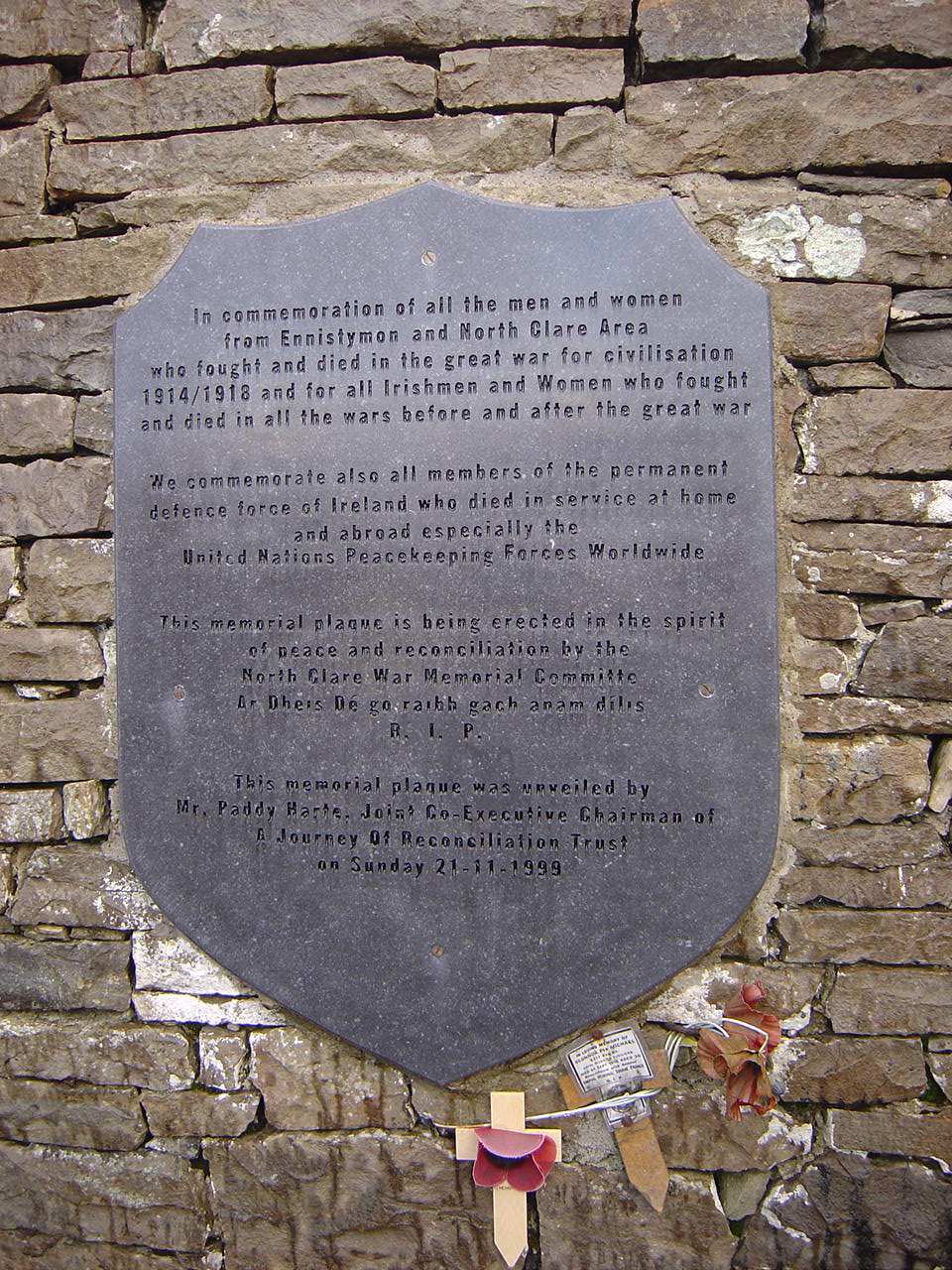 The Memorial Plaque at Ennistymon Graveyard
This Plaque was erected in 1999 outside the Graveyard in Ennistymon and dedicated to the Irish Men and
Woman from Ennistymon and North Clare who fought and died in the Great War 1914-1918, and all
subsequent conflicts. In particular it commemorates the Irish Soldiers who died in service on United Nations
Peace Keeping duties.